Before I review the Moose Drop Through Longboard, let me just ask: What do you look for in a longboard? Well, it all depends on what kind of longboarding you want to do! Some like the speed of downhill riding and hillbombing, some love just some simple carving and cruising around town, and some just love all the different freeriding techniques you can pull off, and sliding.
Some people love longboards because they can go fast. Really, really fast, many times faster than skateboards, for example. The fastest anyone has been on a longboard, I've heard, is a crazy 75 miles per hour! Let me introduce you to the Moose Drop Through Longboard or Speedboard. While it might not go that fast, it's still a pretty fast board, and a great board for the $100 price tag!
The Moose Drop Through Longboard is a decent all-around longboard that's very suited for going fast. It's cheap, and it's great – amazing for a beginner! Well, read on for this exclusive Longboard Reviews review!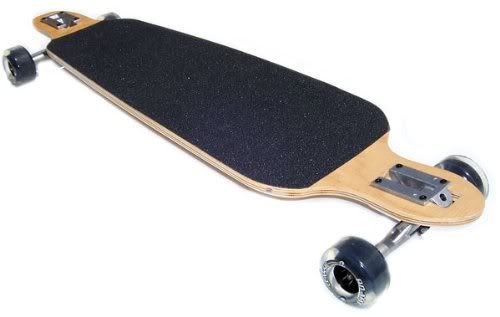 Continue reading 'Moose Drop Through Longboard – A Fast Longboard'
Searches:
drop through longboard
moose longboards
moose drop through longboard review